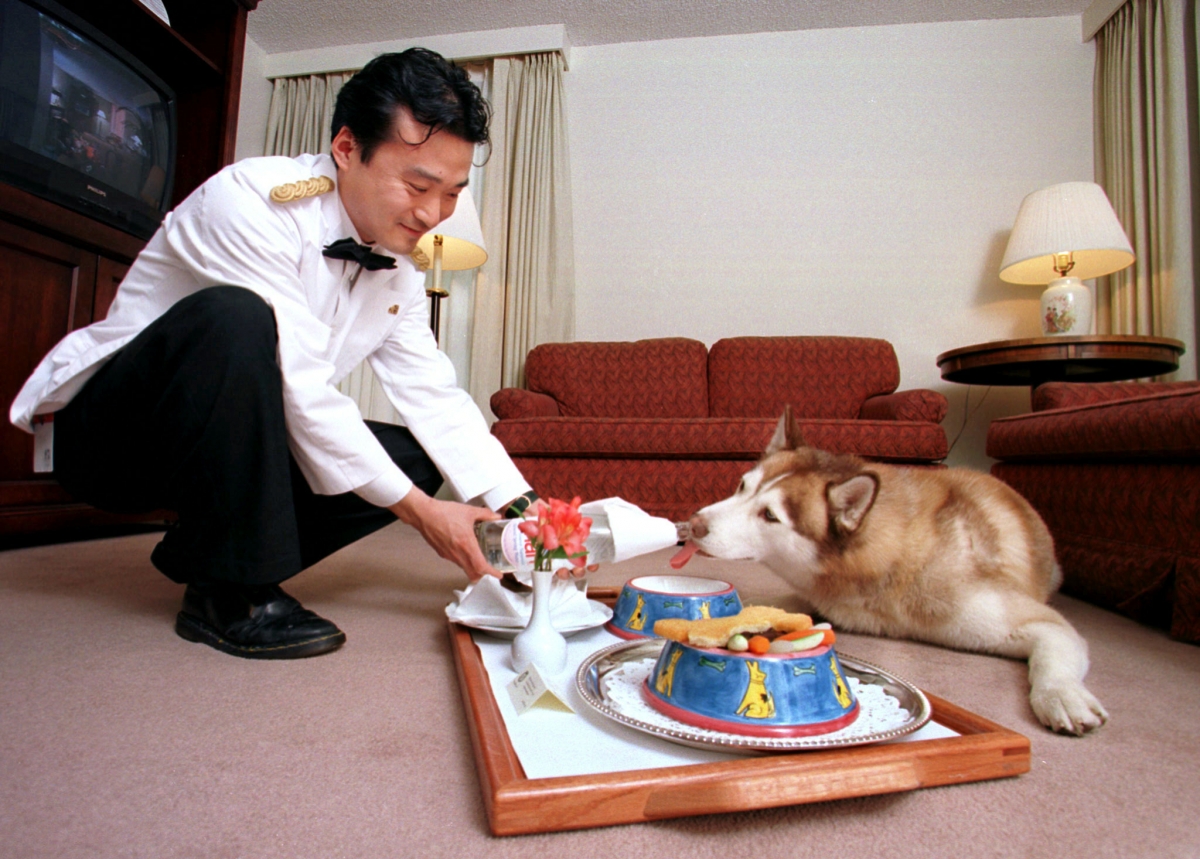 There are many pets that you can choose from but the most common ones are dogs, cats, hamsters and rabbits. These cute furry creatures make our day brighter just by being cute and adorable. They also help release stress because they are constantly bringing joy to their owners. Because of these reasons, we all love our pets and would like to take them travelling with us. Leaving your pets behind can be very sad especially if you've grown attached to them.
Lucky for you, if you are travelling to Ireland there are many hotels that are pet friendly so you don't have to worry about your pets getting stuck in a cage at home. Here are some of the best hotels that you can choose to spend time with your pets in.
The Twelve Hotel
This hotel found in Barna gives you pet friendly services that make sure that your best friend is able to experience a luxurious 4 star accommodation. All guests in The Twelve Hotel, including your pets, are welcome to try all kinds of excellent services and facilities. They provide a doggie bag for your furry ones and a Pet Concierge service in the lobby. The hotel features 2 suites that are also pet-friendly and larger than regular sized rooms. These suites are made to have more sitting rooms so your pet can feel more comfortable.
The Ardilaun Hotel
The Ardilaun is just one of the best hotels in the city that allows you to bring your cute and furry friends with you during your vacation. The rooms are adjacent to pretty gardens that can serve as playground for them when needed. The hotel also gives you a Doggy pack that has everything that you need for you and your pet's stay. The only downside is that you need to provide for your pet's food and bedding, however, other services and facilities are provided for.
Atlantic View B&B
This lovely bed and breakfast is near the historic Galway and has an overlooking view of the Galway Bay and beach as well as excellent views of the Burren Mountains and Aran Islands. It also has a pet friendly policy and is very accessible to the beach and the city centre. It features a sun balcony where you eat breakfast, free wifi as well as local and national calls and satellite TV.
Travelodge Hotel
The Travelodge offers affordable and comfortable suite bedrooms that are spacious enough to bring your pet along. If you are on a budget, the Travelodge is also the best place to get the best value for your money. It has a café bar that serves breakfast and dinner. There are complimentary tea and coffee maker inside every room as well as internet access.
Anno Santo Hotel
This is a budget hotel that is run by a family and is also very pet friendly. The Anno Santo has been around for three generations and gives friendly and helpful services to their guests from all around the world. It is located in Salthill near Salthill beach and other local parks. It is also just 30 minutes away from the beautiful Connemara.
Because these hotels allow pets to check in with their owners, it's expected that these hotels have a special cleaning procedure for their rooms especially if they have carpeted rooms. A dedicated vacuum cleaner for pets is expected. You may inquire this from the hotel if you're concerned about the cleanliness of the rooms. You could also prepare a handheld or portable vacuum cleaner if you're very strict about pet hair cleaning.